Food for Small Pets & Birds
Meals and Treats That Are Big on Nutrition
At Global Pet Foods, we go beyond dog and cat food. If you are searching for high-standard supplies for small pets, and birds visit our store in Niagara Falls, ON! For your convenience, we are open every day of the week.
Versele Laga
Rabbit, Guinea Pig, Mouse, Hamster, Rat, and Ferret Formulas 
Versele Laga provides your small animals with premium diets and treats for optimal health and longevity.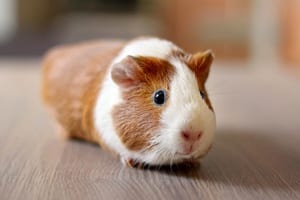 Ideal for Rabbit, Guinea Pig, and Chinchilla
This natural, nutritious grass hay includes high amounts of long-strand fiber. For your satisfaction, Sunseed hay is 100% North American-grown, carefully selected, and premium-graded.
Oxbow Hay
This hay is ideal for adult small pets because it's high in fiber and low in protein and calcium. In addition, Oxford hay helps prevent obesity, maintain healthy urinary and gastrointestinal systems, and improve overall health.
Versele-Laga for Birds 
We carry only the healthiest food for your birds. Versele-Laga prepares premium diets, treats, and other products for companion birds, including parrots, conures, cockatiels, cockatoos, lovebirds, parakeets, canaries, finches, and more.
In addition to meals and treats, we carry bedding and accessories for small pets. Call us today at 905-356-3555 for more details about our products!